Questo articolo è disponibile anche in
Italiano
.
Leggi in italiano
BIGslim is our new system for the production of kitchen top, vanity top, steps and sub-formats, starting from a big slab of quartz or ceramic gres porcelain.
With our 50 years of experience, thanks to the research made with our partners and suppliers, we have developed a new concept that can help you to improve your standards of quality without any need to outsource your production.
The system consists of:
MTQ is the new automatic machine for cutting big thickness slabs.
The cutting head is driven by means of the PLC integrated in the hanging panel on board the machine and the cutting head speed is driven by inverter.  The cutting head is electrically inclinable to make 45 ° cuts.
The machine has been designed for processing large-size slabs, uses discs with a diameter of 300-350 mm and the wooden bench is equipped with omnidirectional rollers, integrated for lifting and position of sheets.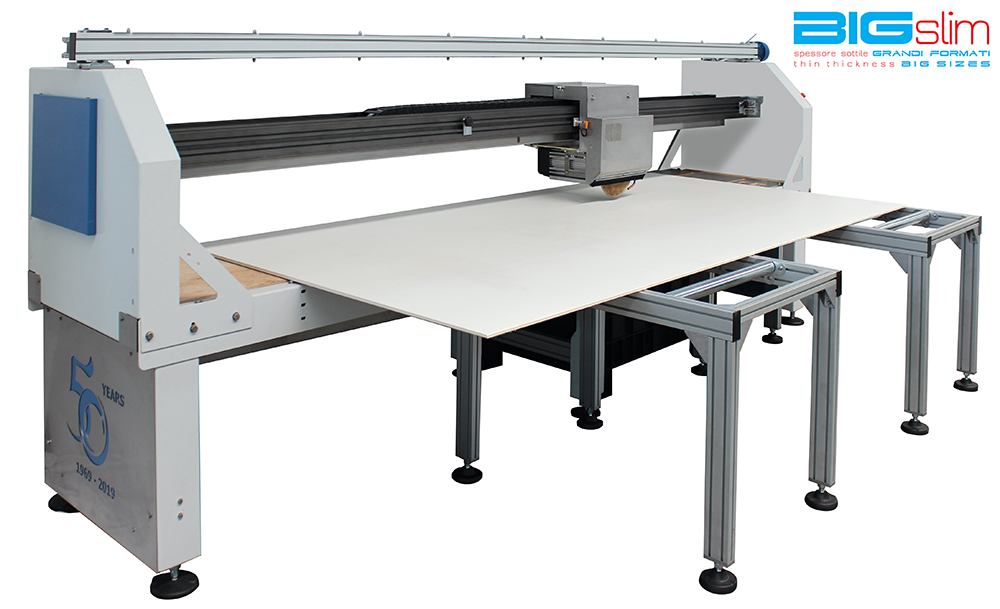 MGP is the new automatic machine for steps and edging on ceramic, gres porcelain, marble, granite and agglomerate materials.
It is a revolutionary model that allows two different types of machining with just one automated, compact machine:
– a 45° bevel for creating steps.
– edging for skirting, doorsteps and window sills, with bullnose and half bullnose edges.
MGP/3 consists of 3 motor-spindles for tools, which can be angled to create a 45° bevel for steps or adjusted to an upright position for
creating edges. Available also in the five-head version (MGP/5) to simultaneously operate five different grinding wheels and cut down working time.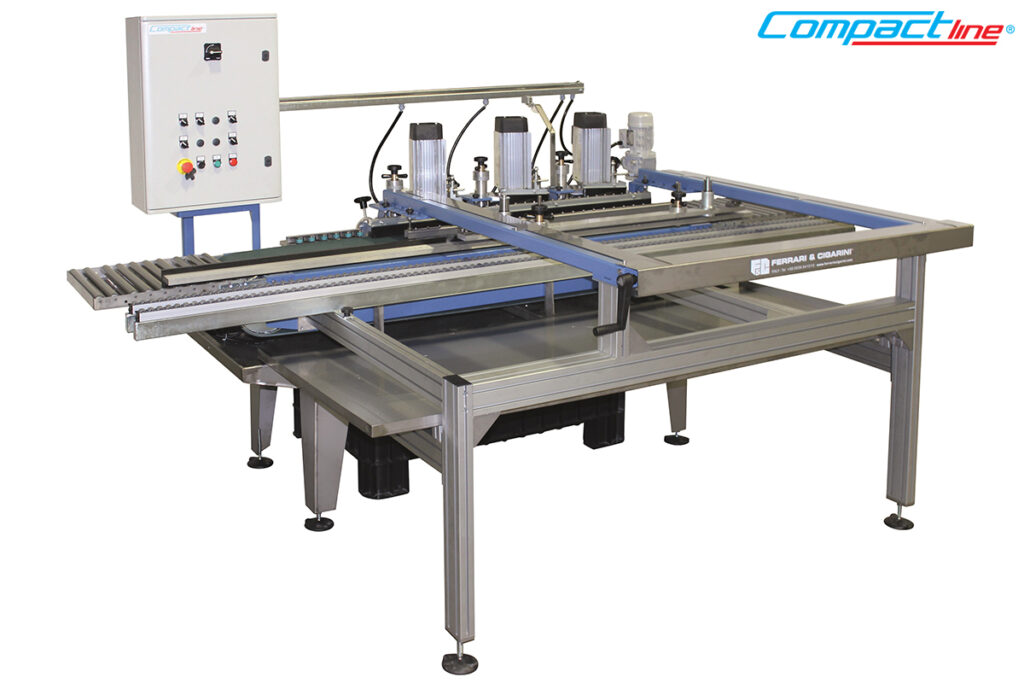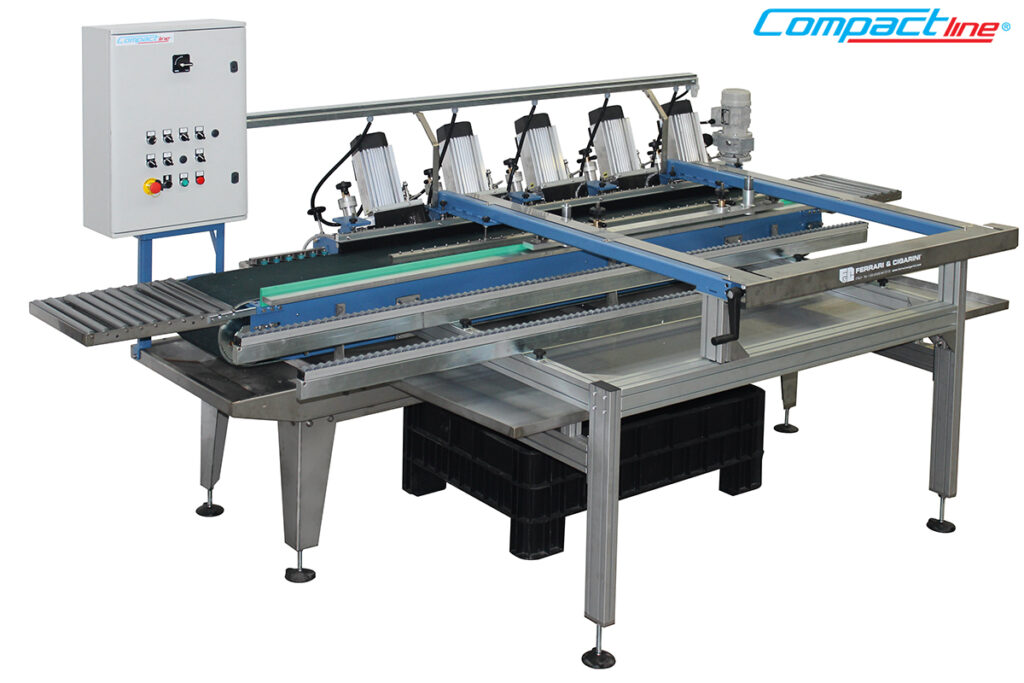 BKC is a bench used to glue the corners of steps or the kitchen tops to ensure you a perfect gluing and easy job.